NEW JERSEY KNOWS SAFES
There is a rich history of safes in New Jersey and, there is no better representation of this than the Safe Superstore, Lacka Safe Corp., headquartered at 322 W Pleasantview Ave. Hackensack, NJ 07601.
Lacka Safe is not just another locksmith shop. When you stop into the 7,500 square foot Lacka Safe showroom and warehouse, you will find hundreds of safes and vaults to choose from ranging from small safes, fire safes, gun safes, refrigerator size high security safes and, even the most uncrackable safes ever manufactured!
We at Lacka Safe specialize in safes and vaults:
We Deliver - While many internet sites offer "free shipping", the sad truth is that most of them will just leave the safe you ordered on your curb and, if you're lucky, on your driveway or, on your door step. This is the definition of curbside delivery. Your local locksmith may do one step better and, perhaps could handle safes less than 300 lbs. with his hand truck and helper. This service again is limited. Here at Lacka Safe, we have no limits. If the delivery job can physically be done, we can do it. Our heaviest safe weighs over 3 Tons and, yes, we can deliver this safe to you. We offer full, complete white glove installation that will get the safe you ordered placed in the exact spot that you want it. We can bring safes upstairs and downstairs and, we can bolt them down to the floor.
We are Fully Insured and Fully Bonded - We know that purchasing a safe can be a tough task and, we at Lacka Safe are the experts that help make it simple and smooth. Buying a safe is a unique transaction because it truly requires a huge amount of trust that the buyer demands of the seller. In 44 Years, the Lacka Family Safe business has earned and established a 5 Star reputation through its confidential best practices in safe selling, delivering and servicing. We are the security firm that the diamond tycoons of

New York's Diamond District

trusts. For 41 years, we have served our clients being fully insured and fully bonded. We also have an A+ Rating from the Better Business Bureau. The security, the comfort and, the peace of mind of our clients is our only priority. The team and family at Lacka Safe are the good guys and, as good guys, we are here to protect you, your family and, your valuables from the bad guys.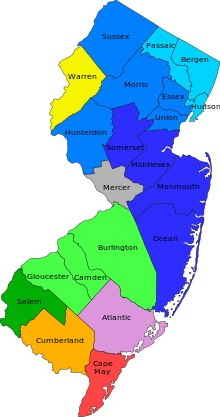 DID YOU KNOW?
Did you know that there is NO TAX ON GUN SAFES IN THE STATE OF NEW JERSEY? If you heard this and, did not know if it were true or not, Lacka Safe is here to confirm that it is TRUE!
Due to the Secure Firearm Storage Act of New Jersey introduced on September 17, 1998, Sponsored by Assemblyman Neil M. Cohen of District 20 (Union), Assemblyman Guy R. Gregg of District 24 (Sussex, Hunterdon & Morris), any New Jersey Resident that wishes to purchase a gun safe or, any other safe for the purpose of locking up a gun or many guns, can benefit from purchasing the safe SALES TAX FREE!
READ THE FULL SECURE FIREARM STORAGE ACT OF NEW JERSEY BY CLICKING HERE
322 W Pleasantview Ave. Hackensack, NJ 07601