Safes for New York, NY's Diamond District
MEGASAFE MANUFACTURING SINCE 1914
(

And More Client Reviews Below

)
New York City's Diamond District is the epicenter of the United States' jewelry industry. It is estimated that 90 percent of the diamonds that first enter the U.S. first arrive to the diamond dealers and jewelry titans on Fifth Avenue and 47th Street. The Diamond District has an average of $400 million worth of transactions on any given day. As you may imagine, the entrepreneurs that built this massive diamond center only hired the most trustworthy set of security safes specialists to handle their inventory. Here is what some of our best clients have to say.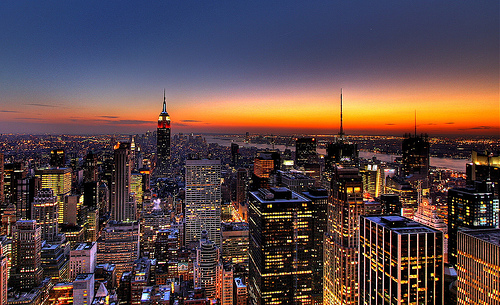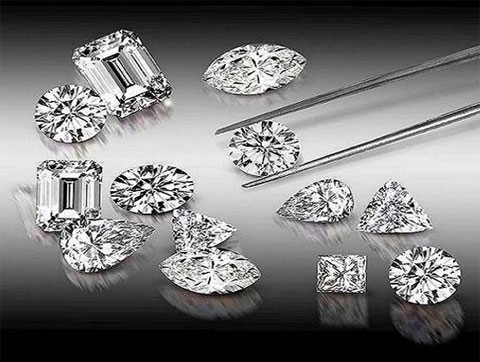 "Megasafe is reliable, knowledgeable, and a pleasure to work with. We've worked with them for many years, and we appreciate their expertise and guidance on our security needs."
Greg Kwiat, of KWIAT kwiat.com/
"I have been dealing with Megasafe for years. They make me feel like I'm a part of the family. Excellent and reliable service, and great people to deal with."
Mel Anda, President/CEO of Unique Settings of New York www.uniquesettings.com/
"I have been doing business with Megasafe for years. They are an outstanding company that provide excellent service and expertise in their respective field. They are easy to work with and make all of my dealings seem effortless."
Jack Ross, of Ross Metals Refiners & Fabricators www.rossmetals.com/refdep.html
"We have had an ongoing relationship with Megasafe for years. Their guidance and expertise in handling our security needs has been invaluable and we will continue to utilize their services for years to come. Their dedication to the needs of their customers is unparalleled in the industry and as a result we will continue to rely on them for years to come!"
Eric Modell, of Gerald Modell Inc.
"Megasafe is a true professional in the world of safes. When doing business with Megasafe, you know that ALL the details are taken care of. Follow up is superb. The men are always skilled, friendly, and get the job done!"
Mark Solomon, FroMark, Inc. is a "turn key" interiors company that specializes in planning and furnishing efficient & pleasant work environments. "We plan, design, build, furnish, and supervise everything from demolition to move in." fromark.com
"I have been a customer of Megasafe for years. Megasafe has sold and serviced my safes. Megasafe Company is the only mover I will allow into my exchange."
Myron Toback of Myron Toback Inc., Jewelry Exchange Owner at 25 W 47th Street in NY's Diamond District www.myrontoback.com
ADDITIONAL CLIENT TESTIMONIALS
"I wanted to confirm the safe arrived in excellent shape and we certainly appreciate the outstanding service you and your company provided. After talking with six or seven other companies that sold similar high-quality safes, we decided to use Megasafe because your prices were very competitive and you were the only company that could answer some of the questions we had about selecting the kind of safe we needed. You clearly know more about high-security safes than any of the locksmiths I've talked with or any of the salespeople from other companies that sell similar safes. It's good to know that doing business with you and your company was the right decision. We will certainly contact you if we need another safe, and we will encourage any of our friends who are looking for a new or used safe to give you a call."
Thanks again,
Dave from Florida
"FYI, I have opened and closed the safe a few times now. It took a little getting used to. Thank you very much for all of your help. Excellent installation and a very nice product. I am a very satisfied customer. I will steer my friends to you in the future. Thanks again."
Sincerely,
John from New York City
"Everything went great your crew were excellent!! It fit perfect and I am very happy. Thank you."
Jimmy from Pennsylvania
"The safe is wonderful. The moving crew was great. Thank you."
Jill from New Hampshire
"Well Done! Thank you."
Catherine from Brooklyn NY
Via FitMD1 on Google:
"I have been looking for a large safe for about 3 months. I needed something large enough to store a backup hard drive for sensitive patient electronic records, the company laptops when out of town, controlled substance meds, weapons, cash, important documents and jewelry. Needed protection from theft as well as fire, etc. Started with a Cannon "Executive Vault" [aka "gun safe'] from Costco, and because it came damaged, (quite accidentally) I realized how much a WORTHLESS PIECE OF JUNK it was, and the absolutely FALSE SENSE OF SECURYTY it gave. Started looking at Liberty, Fort Knox, and the sub $7500 AMSEC safes and found out that they may have been built a bit better, but were essentially glorified filing cabinets!! Look up the UL RSC spec, watch some YouTube videos and understand these things won't keep out a 120 pound crack head with a splitting maul for more than 2-3 minutes! So... I quickly realized I needed at least a REAL SAFE with a REAL UL rating, like the TL-30x6. Enter a Google search and my first call to Megasafe. The representative was VERY knowledgeable, talked me through my needs and offered a few different solutions from his inventory. He didn't do the Liberty and Fort Knox dealer "hard sell" by a dropout of used car salesman school that I experienced locally. I decided on one option and he had a proposal in my inbox in less than 30 min. Because of the time difference, he even gave me his personal cell # so that we could finish our dealings after hours and over the weekend! Less than 2 weeks later, the safe arrived with the custom interior per my specs, immaculately finished, with the LAN 6 cable wired, lighted, etc. just as promised. It was packed perfectly and the 4700 (!) pound safe made it across the USA without a scratch. Mak even timed it so that it would arrive on the one day that I had off this week! The keys and combo came in a separate package by UPS Red a day earlier- another nice touch (you don't want the delivery guys to have your safe, your address and 5 days with this... Jus' sayin'). Great product, on time, on budget. Simply Perfect!"
"Great customer service by your guys. Thanks again!"
Stefanie from Westchester County NY
"I know this thread is old, but I just had an experience with Megasafe I wanted to share. I have spent about 8 months looking for the right safe. My father has a really nice Browing safe, but I wasnt looking to spend 7k like he did. I started out looking at the ones in all of the large stores like Dicks, gander mountain, and didnt really find anything I was comfortable with. I found what looked to be a nice used winchester safe on Megasafe's website. Since the place is only about 15 minutes from where I work, I decided to go take a look.

When I got there, they greeted me and brought me to the back to their showroom. the number of safes they had was a bit overwhelming, but i tried to remain focused on the used winchester safe I had in mind. He explained the positive aspects of the winchester safe, but something just didnt feel right about it. then I noticed the original safes. I am a complete novice, so I had about 1 million questions and Mak patiently answered all of them. he explained the companies history and philosophy, how the safes were made and what some of the key differences between his line and some of the others. He didnt try to pressure me into buying anything. He suggested I go to youtube and watch some of the gun safe cracking videos that were posted before I make my choice. Once I saw how quickly and easily someone could get into the store box brand, I know what I was buying. I called and negotiated a deal on a safe. it weighs 3000 lbs has a 2 hr fire rating at 1850 degrees, and is just amazing. they put in some add ons I requested, and delivered the safe 3 days later. I was truly impressed with the way the crew manuvered the safe through some tight spots to get it to its final location. While the safe doesn't come with the fancy paint colors of some of the other high end safe manufacturers, it has safety features and a quality of build people cannot believe when they see it. I know there are skeptics because of the location where they are built, but I can honestly say you cannot beat the quality, price, and service that Megasafe and the team offer. To be clear, other than being an extremely satisfied customer, I have no affiliation and was not asked or compensated for posting this review."

Mark in New Jersey

"Hello folks!

This is a first post for me on this site. Ran into the thread and signed up while creating a review of a safe I ended up purchasing. Keep in mind that nobody asked me to post this, nobody paid me to post this, I actually purchased the product with my own funds and I have direct experience with the product.

I did a LOT of checking around before I settled on Megasafe. Even amongst commercial safe firms, there's a fair amount of variation. These guys seemed to have the most positive responses and a proven track record over time. Talking with them on the phone was a very positive experience and it was quickly apparent that they knew their stuff.

The specification of the Megasafe line of safes are made to is pretty darned good. You don't have to believe me... just take a ride to their showroom and compare it to the Stack-On, Sentry, Winchester, Browning, etc. safes you find in the big-box stores. Guess what? Most of them are made in China too.... and to a greatly inferior spec. The politicians in this country destroyed our manufacturing base decades ago. Where Megasafe is located used to be a hub of manufacturing. Not much is left now. You'd never know that only a few miles away, parts for the 1969 Lunar Lander were made at what is now Allied Signal.

Most importantly, this dealer took the time to get to know my needs and weren't trying to hustle me into a purchase like some used car salesman. I was treated as every bit as important as a diamond dealer in NYC. Where else do you get customer service like that?

Another great thing was the installation team were experts and showed up on-time! Nowadays, delivery and installation people are often late and many times don't show up on the correct day. This was a really refreshing experience! Also, they didn't damage anything in the house. That's a real accomplishment when you consider the weight of a real safe and the size of typical residential doorways.

The Megasafe HS Series safe I purchased is a joy! When you open and close that door, you can feel the solid construction. The door fitting is tight and the whole unit is as solid as a rock. You can't bend the door at all. It doesn't use cheap wallboard for fire protection; there is some kind of refractory concrete between the steel walls. Mine is 2-hour fire rated. The interior is quite lush and the shelf support system is quite strong. The exterior appearance is all-business; it isn't meant to be a focal point in your man-cave. I'll take security over a spiffy look any day.

I would recommend Megasafe to everyone and especially the Megasafe line of safes they manufacture. Megasafe will be my go-to security resource
from now on."

Ben from Pennsylvania