SAVE MONEY, LIVE SAFER
For 40 Years, the family business of Lacka Safe has been supplying the people of New Jersey, New York, and the World, with the Highest Quality Safes available to the public. Lacka Safe, which coincidentally is pronounced like
"Lock a Safe", is a name synonymous with Trust, Reliability, Affordability, and most of all, Safety.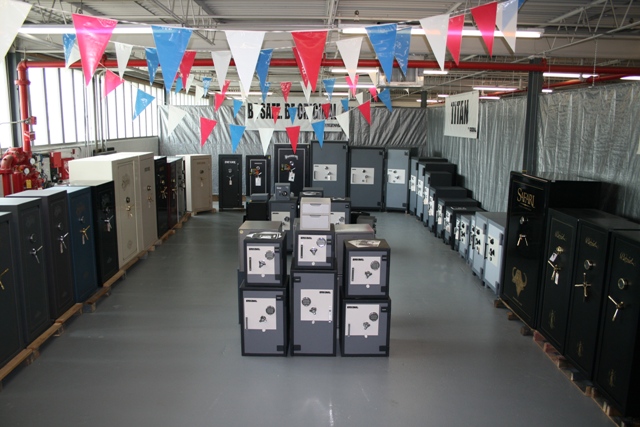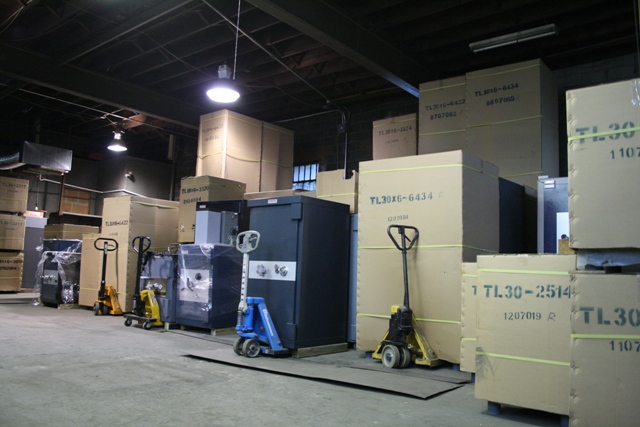 Since 1972, Lacka Safe has specialized in everything to do with safes. Through the years, through trial and error, through experience after experience, we have polished our practices and fine tuned our capabilities to be the full service safe company that you can depend on and trust for a lifetime.
Our headquarters is located at 400 Meadow Lane Carlstadt, NJ 07072. We are about a mile away from Giants Stadium, and can be found by the big yellow sign that says "SAFES." Online, we are www.lackasafe.com, but also use www.newjerseysafes.com for the ease of our fellow New Jersey residents, as well as www.newyorkcitysafes.com for our nearby neighbors. Thank you for visiting our website and we hope you choose Lacka Safe for your safe needs.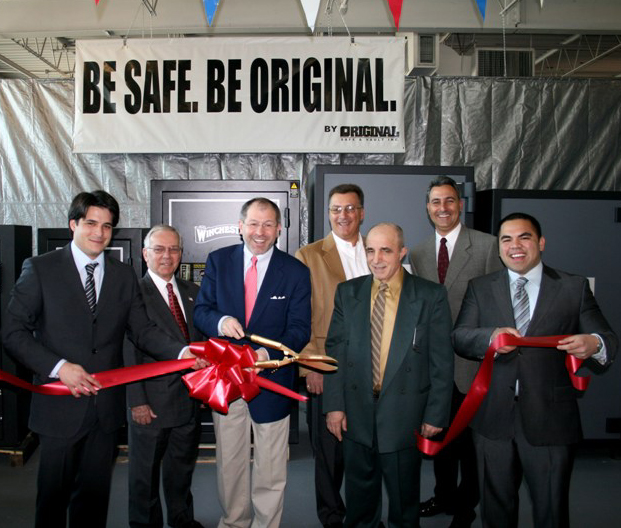 March 7, 2009 - Lacka Safe's New Headquarters Celebration
(From Left to Right: Mak Lacka, President of Lacka Safe; John Bueckner, Councilman of Secaucus, New Jersey; Mayor Will Roseman of Carlstadt, New Jersey; Mayor Mike Gonnelli of Secaucus, New Jersey; Frank Lacka, beloved Founder of Lacka Safe; Joe Crifasi, Councilman of Carlstadt, New Jersey; and Jaime Torrejon, Director, Sales & Marketing, Lacka Safe)