Wall Safe by Gardall Electronic Lock and Key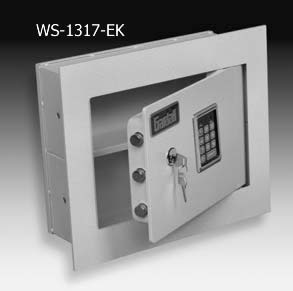 SAFE FEATURES
Wall safes have a 1" flange for easier installation.
Designed to be recessed into a wall and concealed by a picture or a mirror.
Available with key operated lock as an option or 6 digit electronic lock. 3 active bolts in boltwork.
SAFE SPECIFICATIONS
INSIDE DIMENSIONS(INCHES): 12" High 14" Wide 3 1/2" Deep
OUTSIDE DIMENSIONS(INCHES): 13 3/4" High 14 1/2" Wide 5 1/2" Deep
WEIGHT(LBS.): 30 lbs.
Order Now! Email
[email protected]

.net
or call us at 1-800-345-6552 for professional consultation.
We ship safes to the entire United States.