Gardall Fire Resistant Wall Safe WMS911-G-E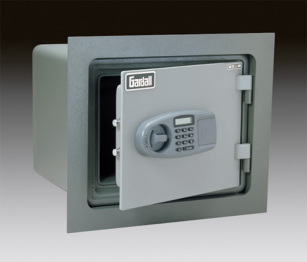 SAFE FEATURES
2" flange and bolt down hardware to make installation easier. Safes are horizontal or vertical in design and have the same features as our microwave safes.
Model
Outside Dimensions
H W D
Inside Dimensions
H W D
Approx Weight (lbs)
Retail Price
WMS911-G-CK or E
11½" 15¼" 12½"
8½" 12" 8½"
75
$515.00
Call 1-800-654-5213
for professional consultation with a Lacka Safe Representative.
We ship safes to the entire United States.