AMSEC Clip-On Safe Light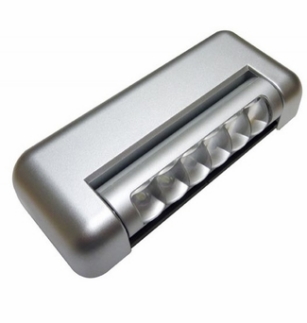 American Security's new clip-on light clips onto the hinge side of most safe doors. Place it exactly where you want! It's small enough to take little of your valuable space, but it sure makes it easier to see what's inside!

The mounting bracket is designed to fit securely between the safe back cover and the safe door. Determine the location on the hinge side of the door you wish to locate the light, but just be sure that when the safe door is closed that the light does not come in contact with the safe's interior or contents.
Order Now! Email
[email protected]

net
or call us at 1-800-345-6552 for professional consultation.
We ship safes to the entire United States.