Gardall Money Chest B1515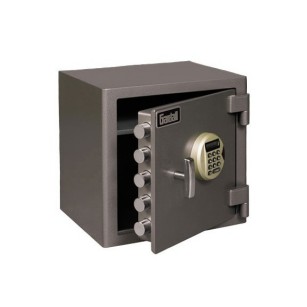 Standard Features
½" plate steel door
¼" steel body lock
5 active 1¼" locking bolts (except model B2815 which has 3 1" locking bolts)
S&G Group II combination lock
Heavy duty hinges
Full length locking bar to deter prying attack on hinges
4 anchoring holes in bottom

Other Options (if requested):
Group II S&G Titan push button electronic lock
U.L. approved single key operated lock
Extra Shelf
Safe Specifications:
Outside: 15.00" H x 15.75" W x 12.25" D
Inside: 14.50" H x 15.25" W x 10.50" D
Interior Cubic Feet: 1.34
Weight: 130 lbs
Burglar Rating: B-Rated
Order Now! Email
[email protected]

net
or call us at 1-800-345-6552 for professional consultation.
We ship safes to the entire United States.