AMSEC BWB3020-D1 Wide Body Depository Safe (With Drawer)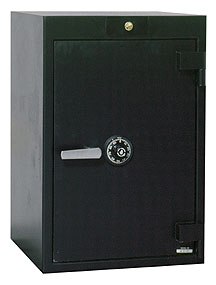 B-Rate Wide Body Depository Chest With Drawer or Slots: Style: Drawer
The many different features of the wide body safes make them perfect for commercial application or home use.
Wide Body Depository
Chest with Drawer

Internal Dimensions

External Dimensions

Clear Door

Cu. In.

Weight

Shelves

BWB3020-D1

19 x 19.75 x 17

30 x 20 x 20

24.75 x 16.25

6,380

270

2
Order Now! Email
hookway@optonline.net
or call us at 1-800-345-6552 for professional consultation.
We ship safes to the entire United States.