Gardall Floor Safe G3600-G-C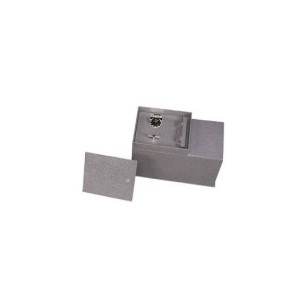 Standard Features:
Group II U.L. listed combination lock.
Hard plate between the lock and dial ring.
Full length locking bar hinge side of door.
Independent relocking device to deter forced entry.
Door frame is reinforced on bolt side.
Coil spring assist on all doors for ease of opening and closing.
Dust cover included.
Steel Cover plate above the safe door that flushes with concrete
Standard color: Granite
"B" rate burglary construction.
3 active 1" bolts.
Safe Specifications:
External Dimensions: 17.25" H x 12.50" W x 23.50" D
Internal Dimensions: 13.50" H x 12.00" W x 22.50" D
Interior: 2.11 ft3
Weight: 150 lbs
Burglar Rating: B-Rate
Locks available: Dial Combination Lock, Key Locking Dial, Digital Electronic Lock
Order Now! Email hookway@optonline.net or call us at 1-800-345-6552 for professional consultation.
We ship safes to the entire United States.