Compact Steel Burglary Safe by Gardall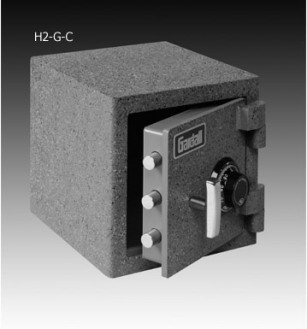 SAFE FEATURES
Designed for use in personal use in walls, basements, car trunks, closets, and more.
B Rate Construction: 1/2" Steel Plate Door & 1/4" Steel Plate Body
High Security Lock: UL Group II Combination Lock
Bolt Down: ½" pre-drilled mounting holes in base.
SAFE SPECIFICATIONS
INSIDE DIMENSIONS(INCHES): 11" High 11" Wide 9 3/4" Deep
OUTSIDE DIMENSIONS(INCHES): 11 1/2" High 11 1/2" Wide 12 3/4" Deep
WEIGHT(LBS.): 70 lbs.
Order Online with Add to Cart, email info@lackasafe.com, or Call 1-800-654-5213
for professional consultation with a Lacka Safe Representative.
We ship safes to the entire United States.