Gardall Burglary Fire Safe Z2218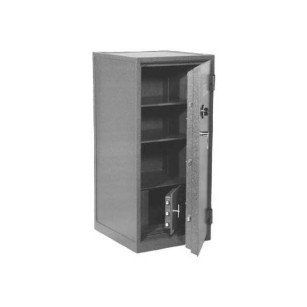 Z2218 Safe Features
Class "B" Rated interior safe construction.
Fire Resistive Exterior Safe – Insulated to withstand 1850°F for 2 hours.
Finest Quality Combination Locks
Relocking Device
Boltwork Interior Door – Triple boltwork with independent relock device.
Boltwork Exterior Door – Interlocking bolts extend into the safe walls, full length locking bar on hinge side of door to deter forcible entry by removal of hinges.
Hard plate on both interior and exterior door.
Available with electronic push-button lock.
Key Lock Dial and Electronic Lock available for additional charges.
Gardall Z2218 Safe Specifications:

We ship safes to the entire United States.